Swedish Pavilion, Dubai Expo 2020
In September 2021 I worked on a number of installations for the
Swedish Pavilion
at the
Expo 2020
in Dubai.
The pavilion is a digital exhibition offering a series of diversified experiences in a fully connected and interactive environment focusing on topics such as tech, life science, new materials, smart cities and more.
I created visuals to be displayed on various LED strips illuminating the Swedish forest as well as numerous lighting effects for and audio visual interactive table.
Using TouchDesigner, Raspberry PI and Arduino I built a complete control system to manager user input and react to it by trigger audio and visual feedback.
Extra photo credits go to Malin Wahlström and Jon Wallis.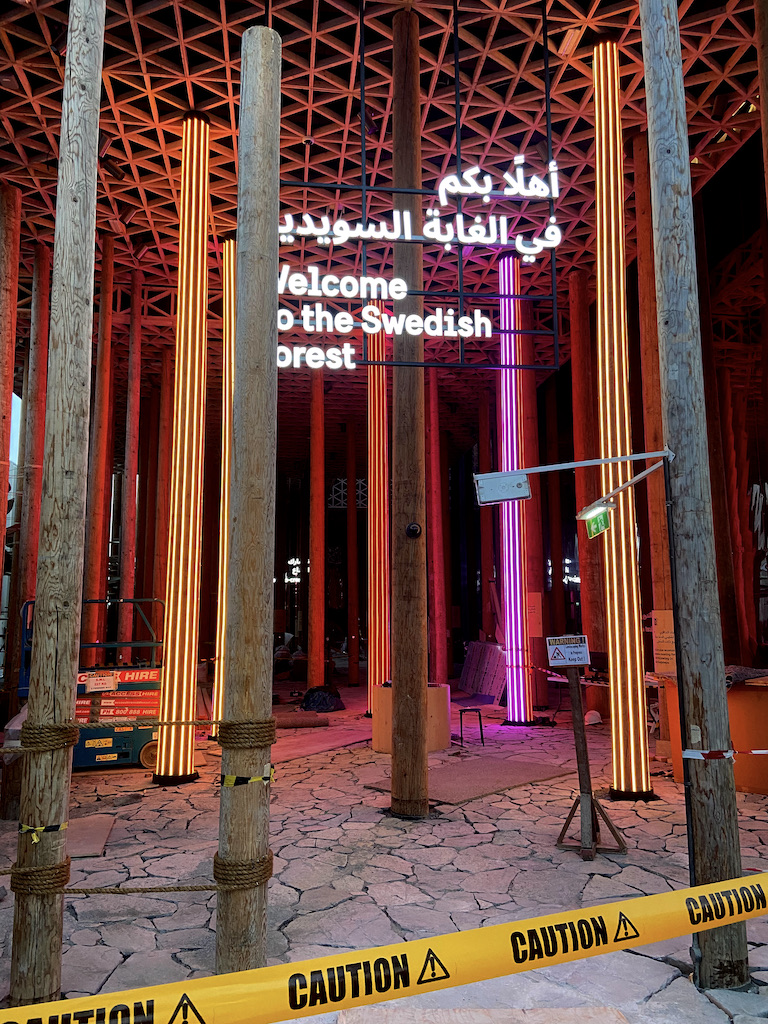 29–09–2021